Buchanan Galleries' shoppers raise over £23,000 for Glasgow Children's Hospital Charity
Buchanan Galleries has proudly announced its shoppers raised a massive £23,791 for Glasgow Children's Hospital Charity in 2016.
The money was raised through a number of activities at the Centre including a Valentines Love Machine, an Indoor Beach throughout summer, a Christmas gift wrapping station and performances over the festive period.
The donation from Buchanan Galleries will help Glasgow Children's Hospital Charity fund a number of projects at Glasgow's Royal Hospital for Children, to ensure that young patients and their families have the best possible care and experience.
One project which the donation will contribute to is the funding of a £200,000 Neurosurgical Endoscope - the first of its kind in a children's hospital in Scotland, and one of only a few in Europe.  This lifesaving, state of the art piece of equipment will be used in surgery for children with the most serious brain conditions including brain tumours, cysts and hydrocephalus - a life threatening build-up of water on the brain.
Kirsten Sinclair, Director of Fundraising at Glasgow Children's Hospital Charity said: "The support and generosity from staff and shoppers at Buchanan Galleries throughout 2016 has been incredible.
"We are absolutely delighted to receive this wonderful donation which will help us care for the 168,000 babies, children and young people treated each year at Scotland's largest children's hospital.
"We would like to share our heartfelt thanks with everyone at Buchanan Galleries for so many wonderful fundraising opportunities and for their continued support in 2017".
Kathy Murdoch, Centre Manager at Buchanan Galleries said: "Our shoppers are clearly some of the most generous in the country and were more than happy to help raise this impressive sum for a charity that is so close to the hearts of our staff and customers.
"The work that Glasgow Children's Hospital Charity carries out in the city is invaluable and makes such a difference to children from across Scotland. We are proud to offer them our continued support".
ENDS
Thumbnail Image: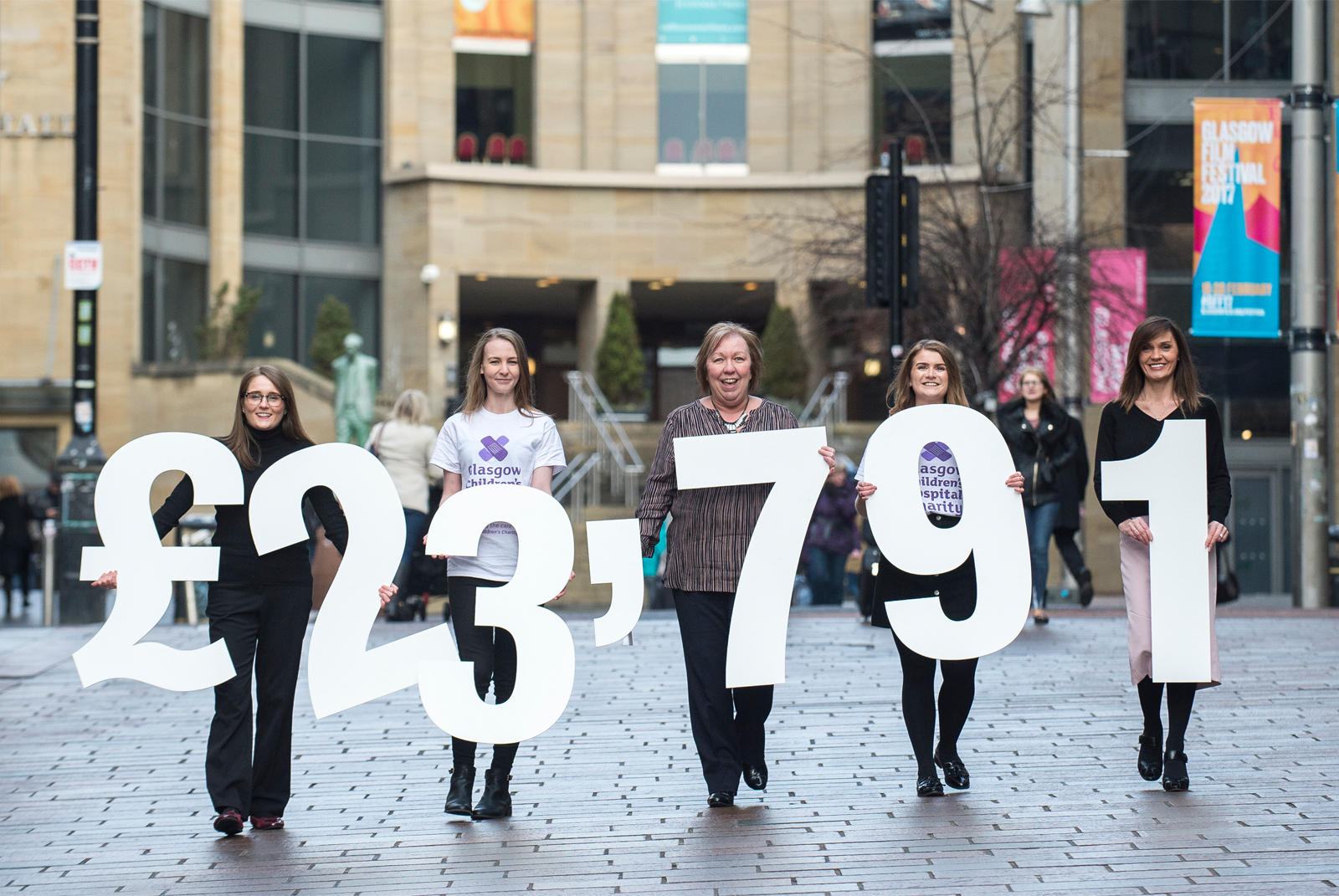 Shopping Centres: