Trinity Leeds Dining Guide
Text:
Angelica
Located on the the top floor in the centre allowing for panoramic views of Leeds with a wrap around terrace open until the late hours of an evening. Upscale cocktail-making at the stunning cocktail bar, a contemporary dining setting and live music makes Angelica a hotspot for Leeds' locals and visitors alike.
Our Tip: Indulge in a delicious lunch on Saturday followed by drinks lounging on the terrace sofas all while  taking in the panoramic views and live music by special guest Djs.
Image: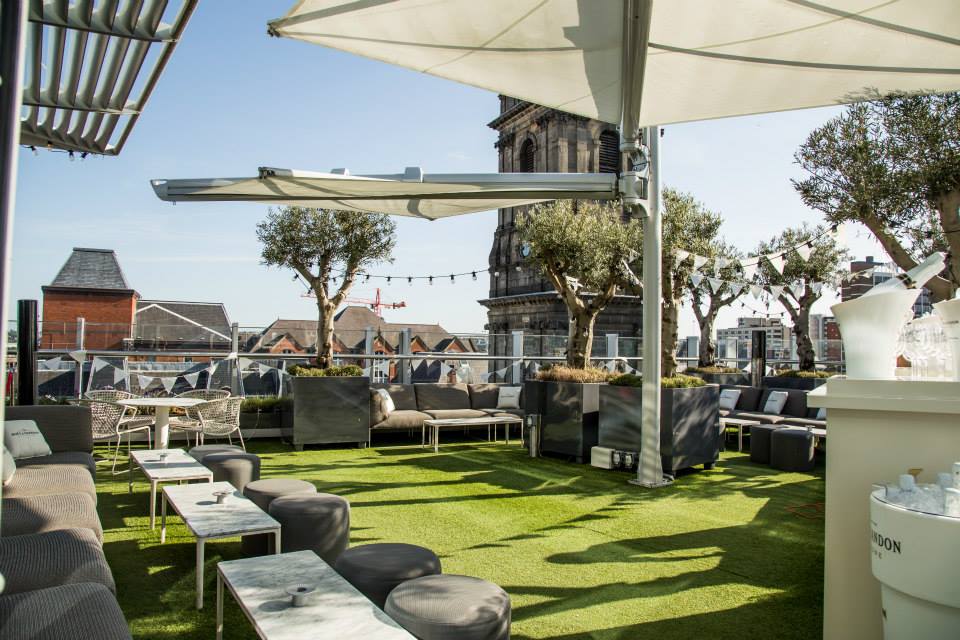 Text:
The Alchemist
The Alchemist Trinity Leeds is their first venture outside of their hometown of Manchester. Located on First floor and boasting a beautiful backdrop of the Trinity Church tower the restaurant/bar is versatile and and atmospheric ideal spot for lunch, dinner or a cheeky after work drink or two.
Our Tip:  Head to Alchemist after work and enjoy a lively environment with signature cocktails and mouth-watering snacks.  
Image:
Text:
The Botanist
One of our ground floor gems, this restaurant pub is inspired by all things botanical. Enjoy a BBQ and Rotisserie rustic-style menu and take pleasure in a variety of conceptually-fitting drinks. Including botanical cocktails, beers and ales plus a handpicked selection of gins, local to The Botanist Trinity Leeds.
Our Tip: Pop in for a succulent Sunday Roast and live music from 2pm, and if you're with friends make sure to try The Botanist's signature big drink - The Watering Can.
Image: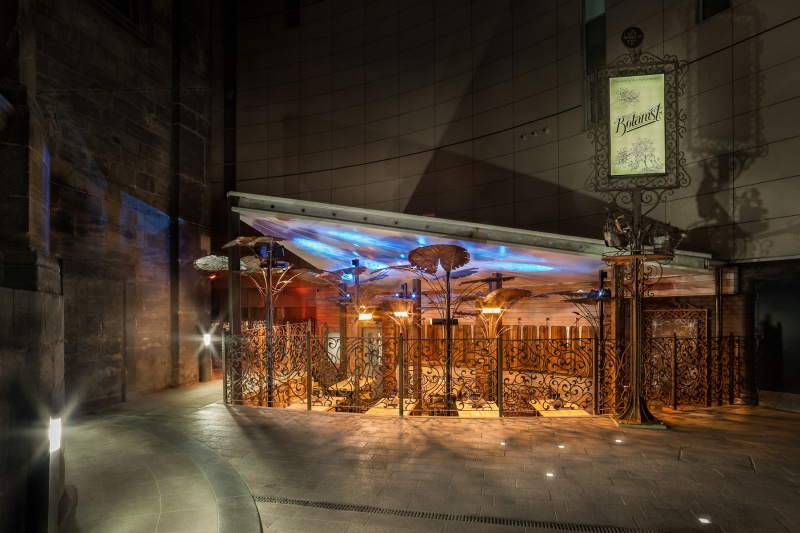 Text:
Carluccio's
The sensibly-priced, top-quality Italian kitchen is a crowd favourite. Our Carluccio's restaurant offers a marketplace style indoor terrace, as well as a traditional indoor dining area. Open for breakfast, lunch and dinner, visitors can select from a rich Italian culinary menu and a long list of gorgeous Italian wines. If you're wanting to make your favourite dish at home, there's also a small shop where you can purchase regional specialties that you would also find in a buzzing Italian deli.
Our Tip: Book a romantic evening meal for two and choose the marketplace seating for a starlight dinner under our colourfully-lit glass ceiling.  
Image: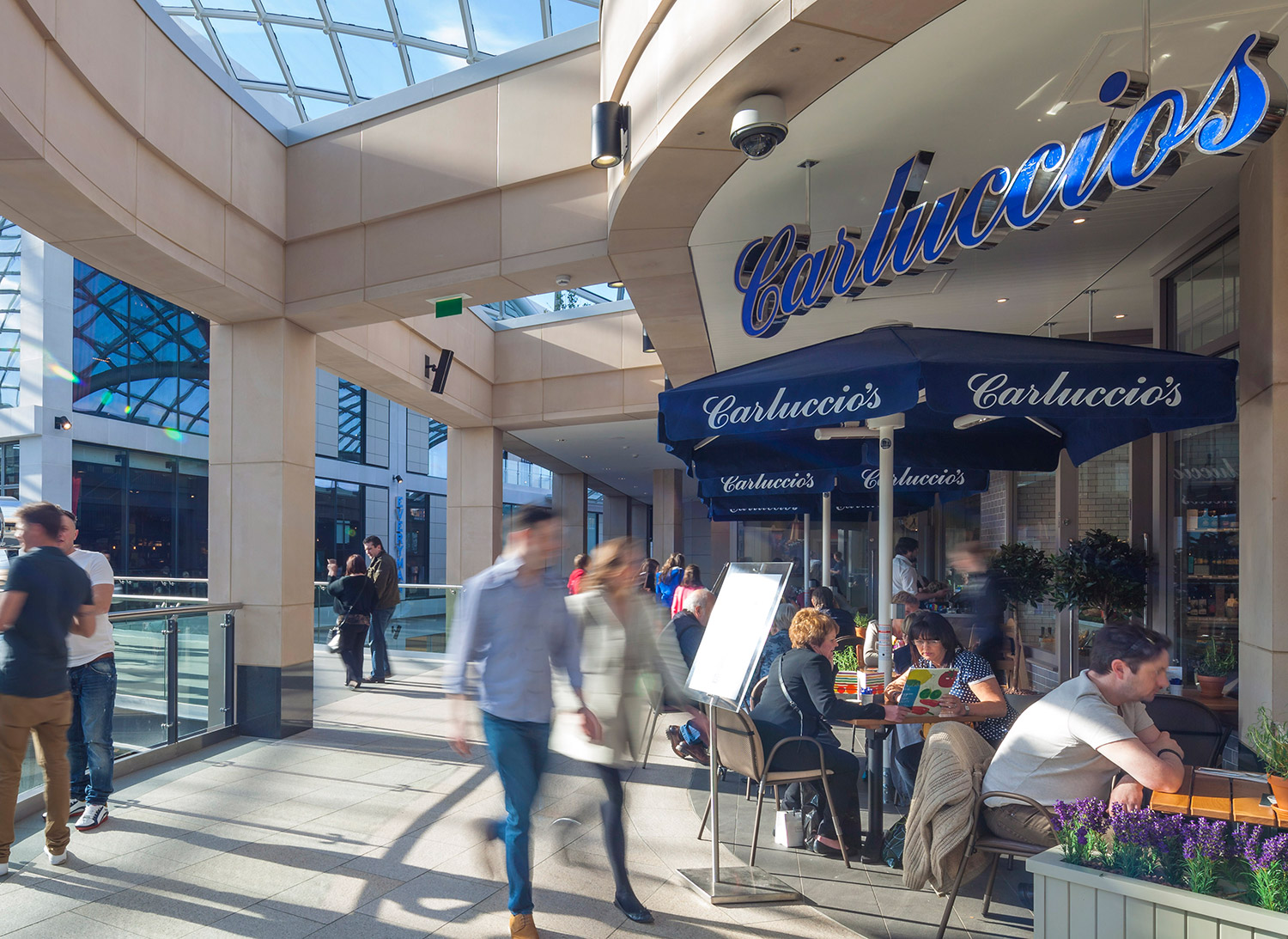 Text:
Cabana
Take a gastronomic trip to Brazil by visiting Leeds' first and only Brazilian Barbeque shack Cabana. The menus holds true to traditional Brazilian dishes, offering exotic street food, tropical cocktails and flavourful entrees including their signature Spicy Malagueta Chicken. This menu combined with the upbeat and bright ambience makes Cabana a fun and yummy experience.
Our tip: Enjoy a tropical caipirinha from the Cabana bar before your meal. Happy hour starts every day from 5pm -7pm so come with a friend and enjoy 2-1 drinks for the full two hours.  
Image: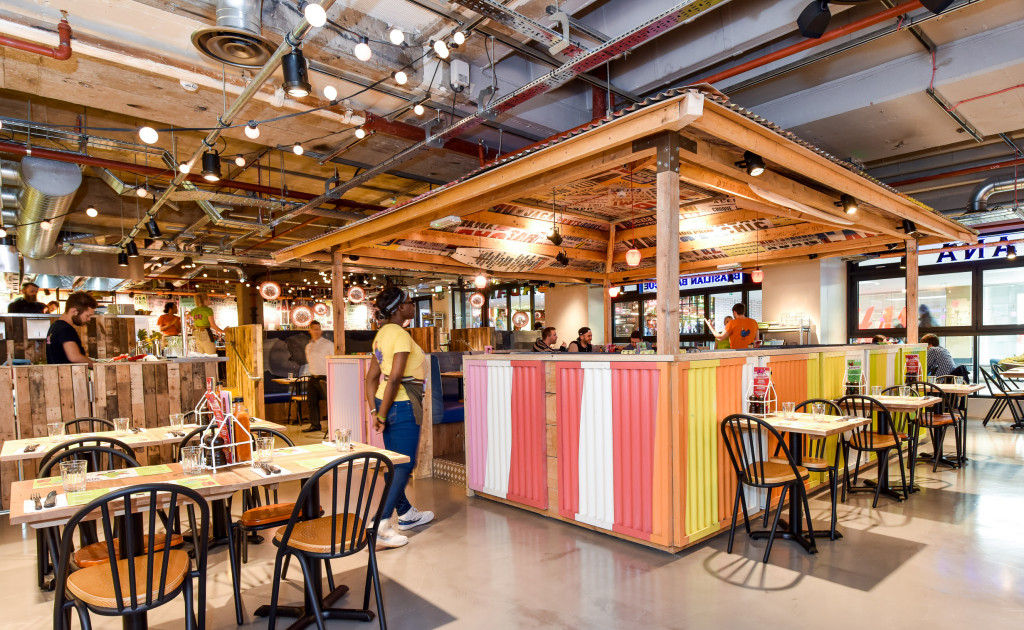 Text:
Cielo Blanco
If you're into social eating and authentic Mexican then this award-winning eatery is not to be missed. Known for its feast-style sharing boards and tasty street food Cielo Blanco is one of our exclusive outdoor-seating restaurants in the centre. With a friendly staff and lively atmosphere visitors are bound for an exciting encounter no matter the time of day. Food is served from 11 am - 11pm and the Mexican inspired cocktails keep flowing till late.
Our tip: Kickstart your night out with cocktails and street food at Cielo Blanco. For larger groups, stay ahead of the crowd and book online.
Image: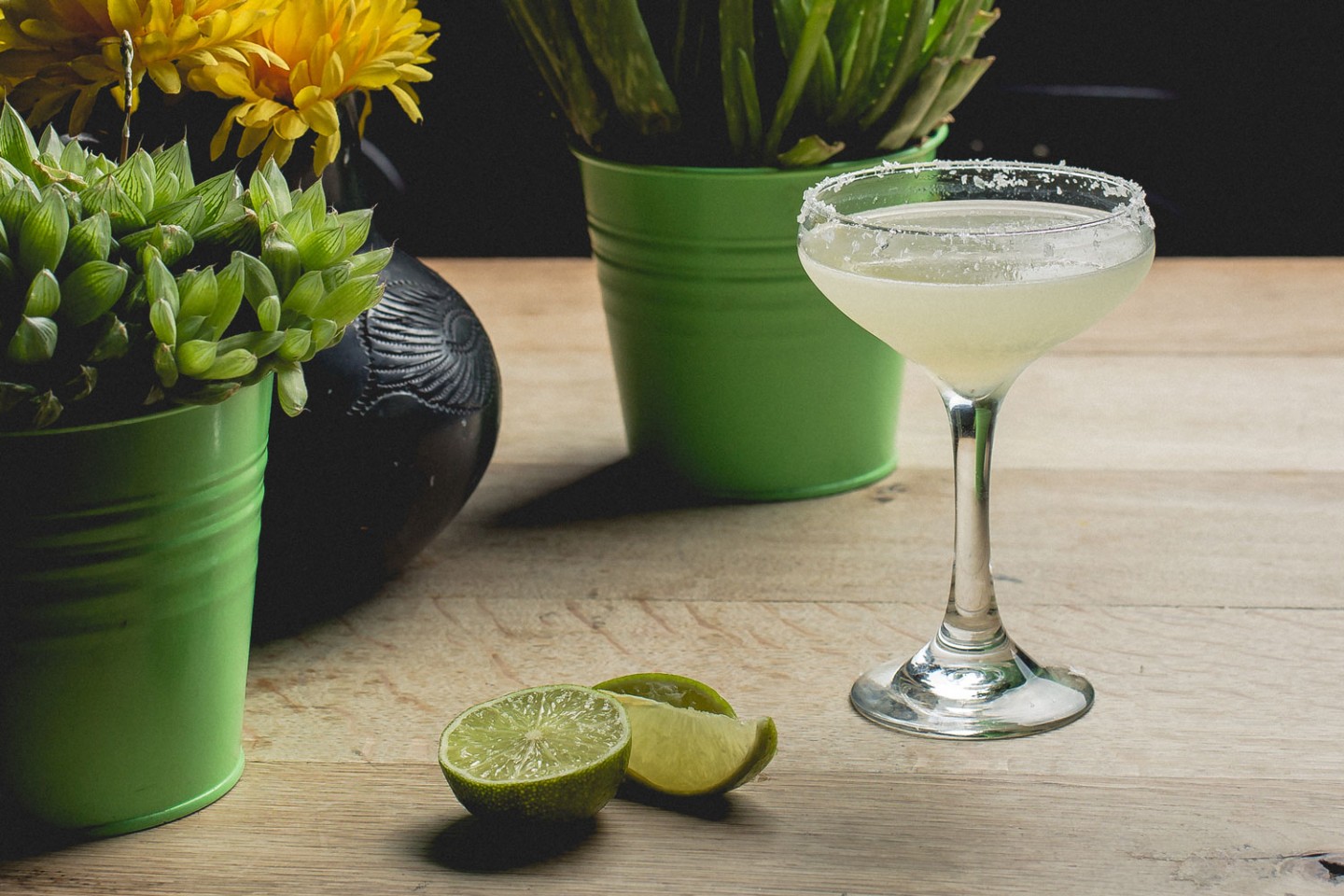 Text:
Crafthouse
Fine-dining at its best. Our second D&D restaurant and sister to Angelica offers guests an elegant, modern dining setting. The space offers views across the city from within the restaurant or on the rooftop terrace. Interiorly Crafthouse pays homage to Leeds' rich culture and heritage with space dividers inspired by looms and ceiling rafts reminiscent of fabric reams.
Our tip: For special celebrations, request the private dining room for an intimate meal exclusive to you and your guests. Continue the evening with drinks upstairs at Angelica's bustling cocktail bar.
Image: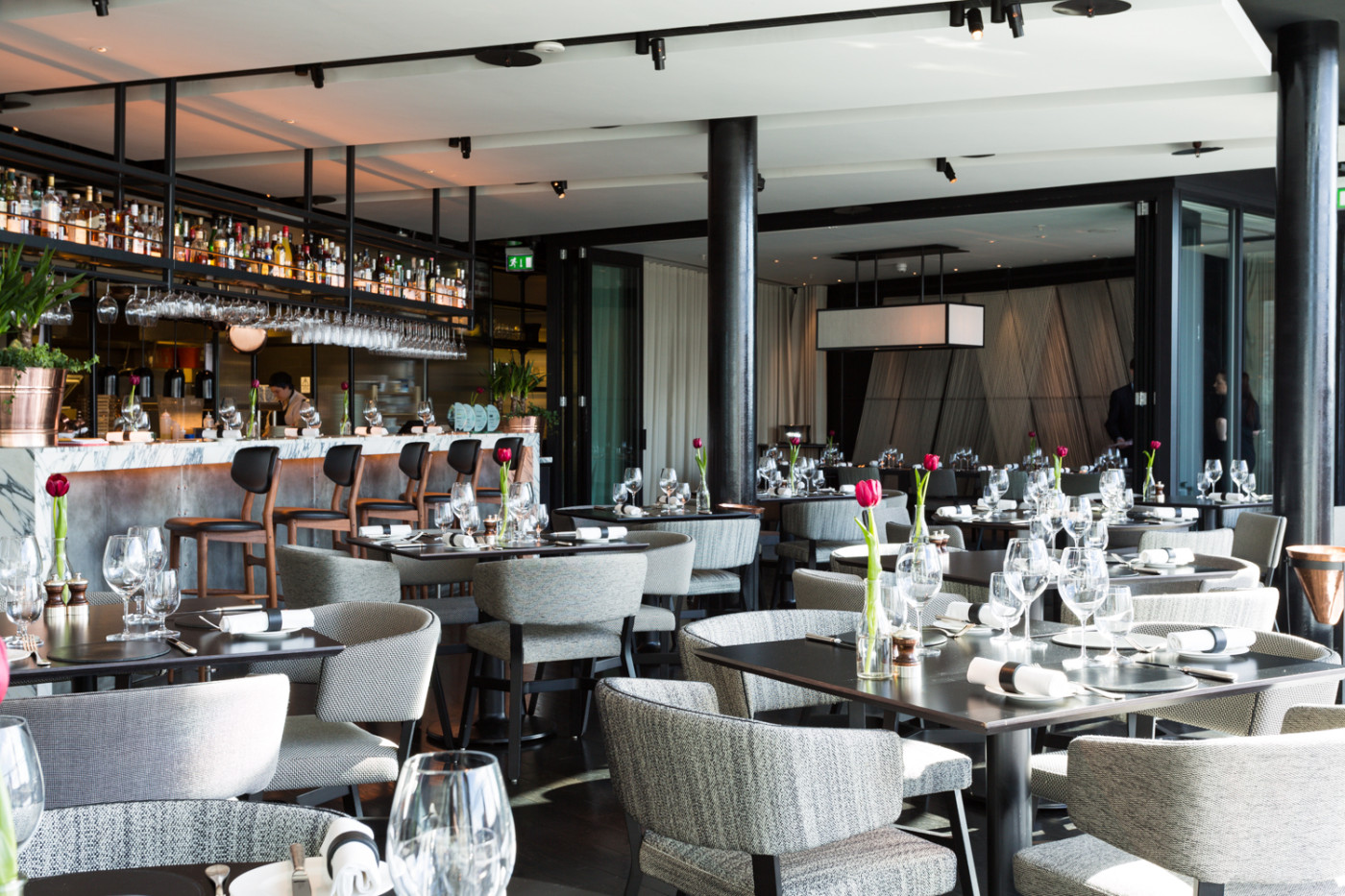 Text:
MEATLiquor
King of burgers? We can't be bias, however we can say this burger joint is a heavy hitter. With a menu of monkey fingers, dead hippies and house grog this feisty venue shuts its doors to minors from 6pm. Open to adults all day and until the wee hours of the night, MEATliquor lives up to it's name and offers a basement full of good times.
Our tip: Spice up your lunch and head to MEATLiquor for an epic lunch deal. Monday - Friday from 12pm - 5pm get yourself any burger, fries and a soda for just a tenner!
Image: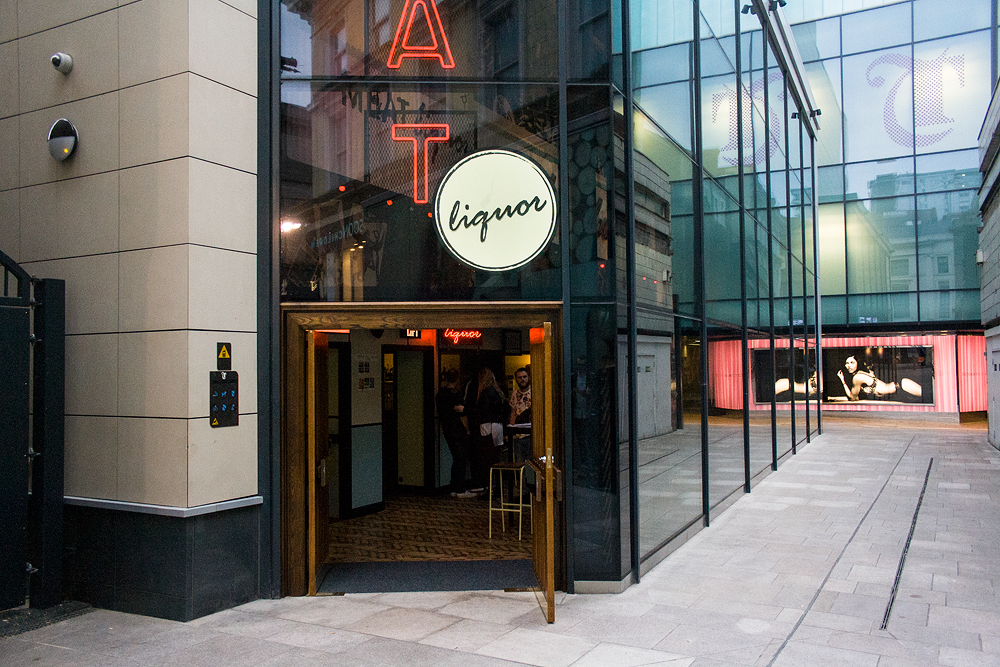 Text:
Roast & Conch
Browse the boutique for a delicate gift. Stroll to the bar for a cocoa-enhanced cocktail or two. Crack open a cocoa bean and stay for a chocolate-infused dinner. The options are endless and you could spend the whole day at Hotel Chocolat Roast+Conch, exploring all the amazing ways they work with cocoa. From their contemporary Anglo-West Indian menu to their coffee and cocktails, this place is a chocolate lover's dream.
Top tip: Take a course in The School of Chocolate for an ultimate date night. You can learn the art of chocolate making in Hotel Chocolat's Bean to Bar Experience, where their chocolatier will teach you how to roast and conch cocoa and guide you as you make your own bar of chocolate.
Take it to the next level with a Chocolate Tasting Adventure – a two-hour guided tour in which you'll learn to taste it, pair it and discern the flavours of fine cocoa from around the world, with a delicious glass of their house Prosecco.
Image: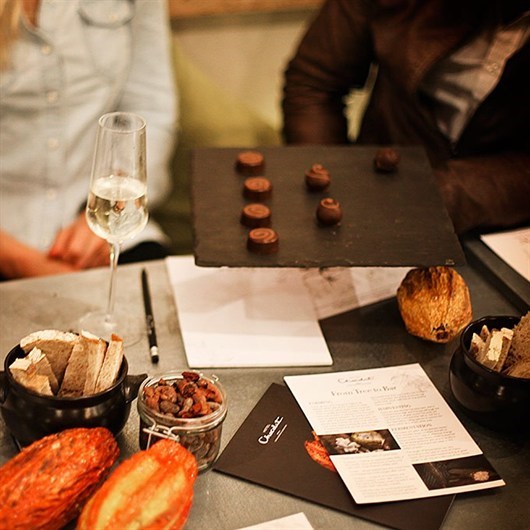 Text:
Pintura
Inspired by the vibrant, food-crazed culture of the Basque region, the modern pinchos and tapas restaurant expands across a gorgeous four floor venue. The menu is a fresh take on Basque and Spanish favourites, offering the finest imported Spanish produce married with the best seasonal ingredients. If you're interested in formal seating you can request a comfortable booth, otherwise a seat at any of the two bars facing the kitchen and prep areas make for a casual yet exciting evening. The (somewhat) hidden gem here is Pintura's basement floor, where you'll find a buzzing gin bar with over 30 gins, impeccable cocktails and dim lighting making it the perfect all-night adventure.
Our tip: Join the Pintura Brunch Club by signing up on their website. Members receive a free coffee or Fresca juice when ordering any of Pinutra's homemade pastries or brunch dishes. Grab your friends before 12pm Monday - Saturday or have a longer lie-in on Sunday and get brunching before 2pm.  
Image: