The Other Palace arrives
Text:
Discover the latest talent at The Other Palace, the home of new musical theatre
The New Year is famously a time of fresh beginnings. This February, the St James Theatre will re-launch as The Other Palace, part of Andrew Lloyd Webber's prestigious portfolio of London theatres.
Text:
The name is derived from the theatre's close proximity to both Buckingham Palace and the Victoria Palace theatre
The latter is best known as the long-time home of Billy Elliot. But, unlike these historic establishments, The Other Palace – as its name suggests – offers something a little different.
Image: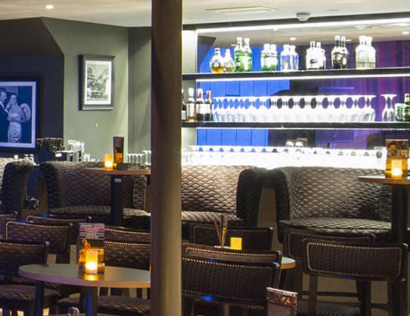 Text:
The Other Palace will be a home and 'breeding ground' for musicals at various stages of development. It will focus on four key areas: programming, creative use of space, musical theatre development and audience engagement.
Essentially this means that audiences can observe early developmental work through to finished productions, as well as fully completed shows and annual festivals of new work. Amateur composers, lyricists, directors and choreographers are invited to take part in discovering and creating new material in a constructive environment.
Quote:
We are going to be flinging open the theatre's doors and we want to hear from musical theatre makers from all backgrounds, whether they are established or new voices. It's going to be a thrilling journey and one where we plan to take risks and make bold choices.
Text:
Setting the tone of The Other Palace is its opening production, acclaimed Broadway musical The Wild Party. Based on a 1928 narrative poem of the same name, The Wild Party tells the story of showgirl Queenie and vaudeville clown Burrs as their toxic relationship reaches its dramatic conclusion in the jazz-and-gin soaked party to end all parties.
Discover more at theotherpalace.co.uk and book tickets for The Wild Party here
Image: