Jamie's Italian Crab Spaghetti
Text:
This summery yet satisfying dish from Jamie Oliver is perfect for a week night supper, or relaxed entertaining... 
Image: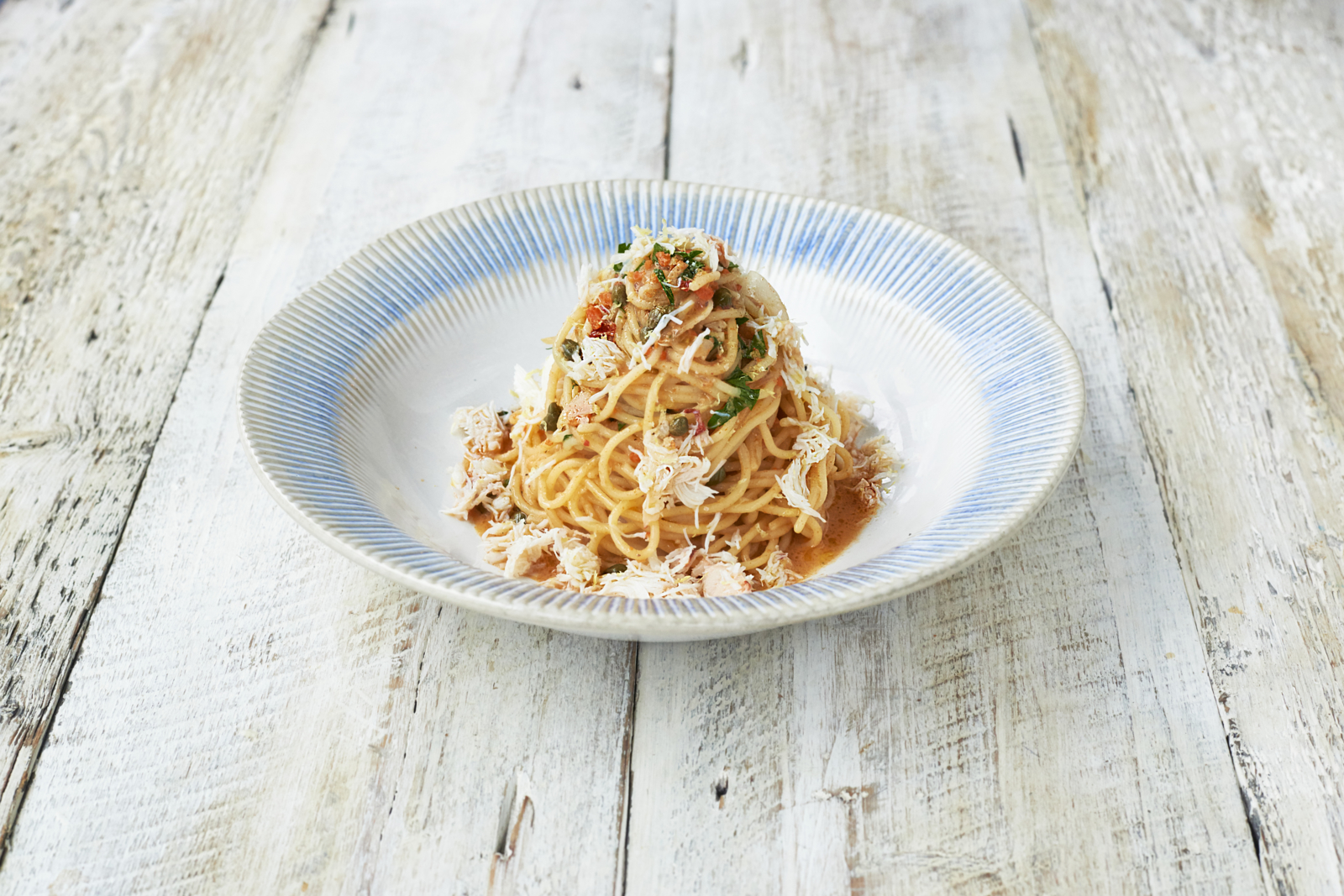 Text:
Crab spaghetti
Serves 4
Ingredients
1 fresh red chilli
2 cloves of garlic
olive oil
80g brown crabmeat
300ml organic fish stock
400g spaghetti
a few sprigs of fresh flat-leaf parsley
1 lemon
160g white crabmeat
Instructions
1. Finely chop the chilli, peel and finely chop the garlic, then add to a large heavy-bottomed pan with a splash of oil. Fry for a few minutes, or until softened and golden.
2. Stir in the brown crabmeat and add the stock, then bring to the boil. Reduce to simmer and cook for 5 to 10 minutes, or until thickened and reduced to a nice sauce.
3. Cook the spaghetti in a large pan of boiling salted water according to the packet instructions until almost al dente – it'll continue cooking in the sauce so it's important you don't overdo it.
4. Reserving a cupful of the cooking water, drain and add the pasta to the sauce. Toss well and cook for a further 1 to 2 minutes.
5. Pick and roughly chop the parsley.
6. Season the pasta with sea salt, black pepper and most of the lemon zest. Toss through the white crabmeat and parsley leaves.
7. Divide between your plates and serve with an extra grating of lemon zest.