Handstands & Coffee at Planet Organic
Text:
Would you like to learn to handstand?
Would you like to improve your form?
Local Motion and Planet Organic have put together a series of handstand clinics which will run every month and are FREE to anyone who wants to learn or improve standing on hands. When? Fromm 11am - 1pm. Learn from experts from a variety of backgrounds including Functional Movement, Yoga, Gymnastics, Crossfit and more!
Turn your world upside down!
They will run a group warm up and mobility session followed by an hour of freestyle handstand practice under the watchful eye of one of our coaches. You will receive hands on coaching and get the chance to meet and mix with other handbalancers whilst enjoying free coffee (or hot drink of your choosing!). The perfect way to start your morning!
To keep coaching standards high they have limited spaces so book early to avoid disappointment!
Image: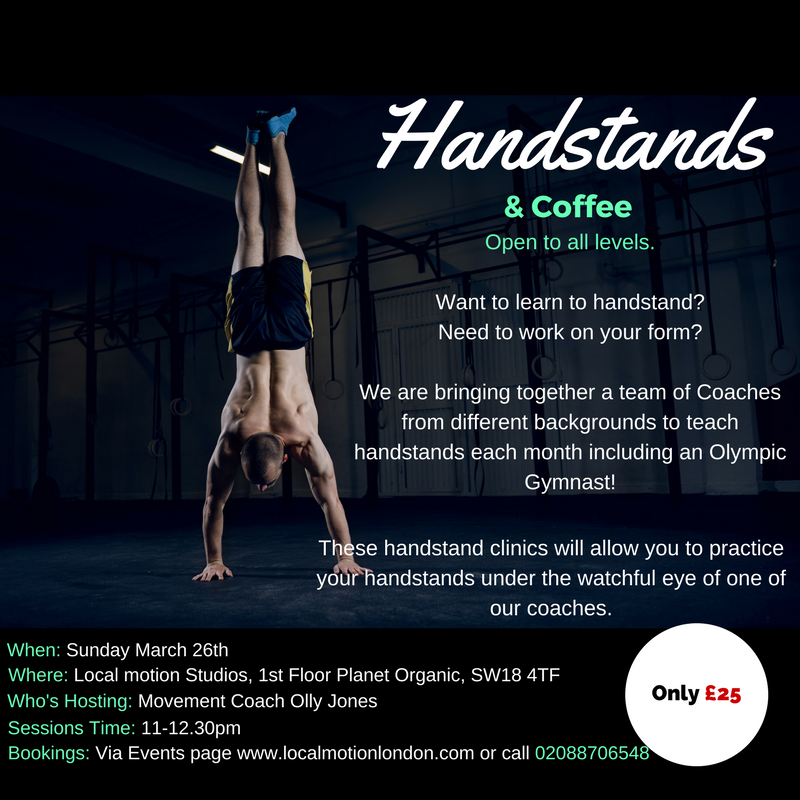 Description:
Handstands & Coffee at Planet Organic