Food for thought: Fine dining with a conscience at M Victoria St
Text:
Executive head chef Mike Reid on bringing ethical dining to the table with the recent launch of M RAW – London's first 100 per cent gluten-free menu
Image: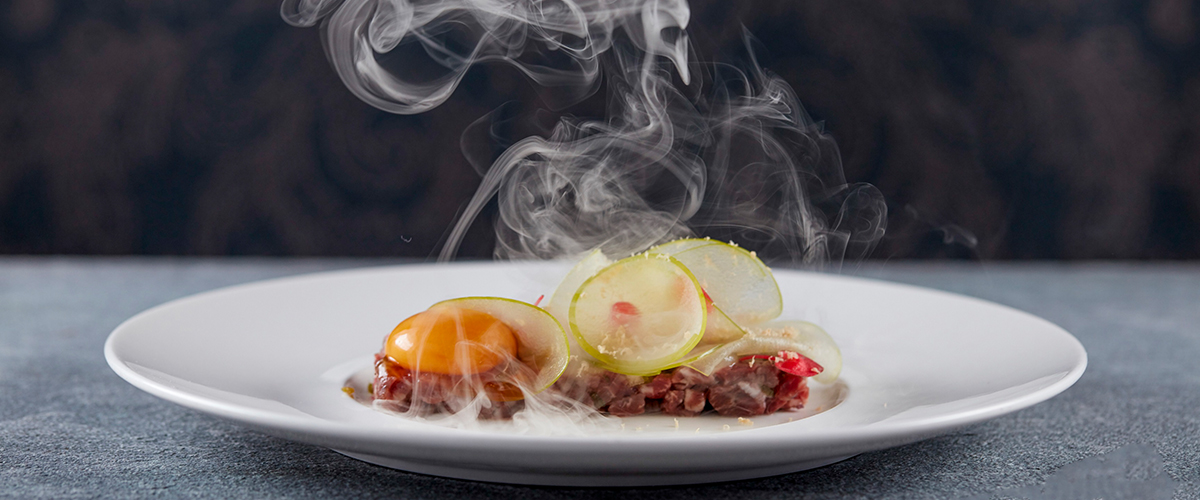 Text:
M RAW is about showcasing produce in its purest form.
It's 100% gluten-free and everything that's on the menu is sustainable, ethically-sourced and largely organic. For me, it's food as it's meant to be eaten with the respect of how it should be done.
Text:
The RAW menu is food that both myself and Martin [Williams, M founder] are very passionate about.
There's definitely a demand for it at the moment in terms of the amount of people that have gluten intolerances, and we wanted to offer something that wasn't your bog standard 'gluten-free' food. I wanted it to be a bit more fun, a bit more creative and inventive. 
I think people are a lot more educated about having a balanced diet these days.
Just because the RAW menu is gluten-free doesn't mean it's not filling or substantial, it's just a different way of dining. ​
Image: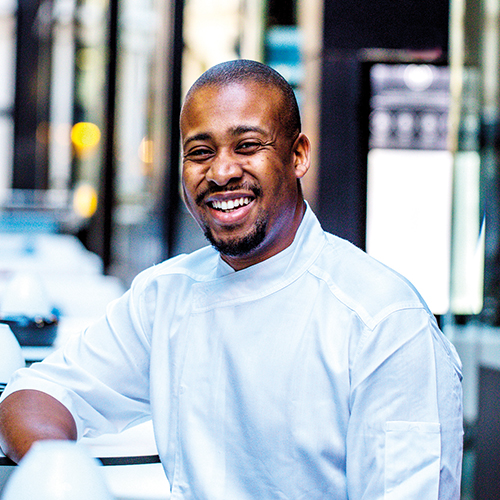 Text:
It's a fun menu with a big Asian influence. The fact that it's 100% gluten free, I think, is an add-on rather than being the focal point. Creating the menu was definitely challenging.
The amount of gluten in our food is incredible. There's so much you can't have if you're intolerant. A lot of it was adapting things we already did. For example, we already had bánh xèo (a savoury Vietnamese pancake) on our menu but it has wheat in it, so I had to develop a new recipe. The challenge is devising a recipe that's equally as good. I saw it as a competition of sorts – we were competing against gluten!  
Text:
I've always loved Asian food but I haven't necessarily had any training in Asian cuisine.
I really got to develop that side of my cooking when I launched Jardin Tan restaurant with Shannon Bennett during my time in Australia. It's a French-Vietnamese fusion menu so I had to do a lot of research and spent time in Vietnam. I was able to absorb myself in Asian cuisine and I've bought a lot of that to M.
Image: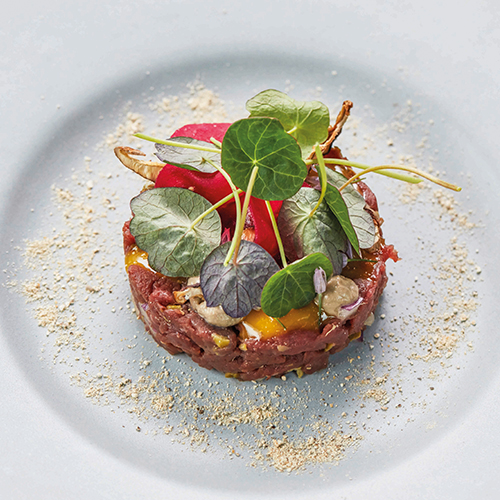 Text:
We're the first restaurant in London to offer ike-jime sashimi
Ike-jime is a Japanese method of catching and killing a fish which cuts off the nervous system so it doesn't go into rigor mortis, meaning you get a firmer flesh and a fish that has no aroma and a longer shelf life. Basically, it's fish that tastes as it should. If a fish is caught properly it shouldn't smell. Fish actually have no aroma, they just smell of the sea!
Text:
I was first introduced to ike-jime during my time in Australia about three years ago.
I was lucky enough to spend time with a Tasmanian fisherman called Mark W Eather – he's a real character, a typical Aussie! He takes ike-jime to the next level where it's one man, one boat, one fish at a time. It really is the most ethical way of catching fish, which means the quality of his product is unbelievable – it's the best I've ever tasted. 
I try to teach the guys in my kitchen that if you don't wake up looking forward to doing what you do, there's no point in doing it. It's too hard, the hours are too long and it's not nearly as glamorous as people think it is.
Image: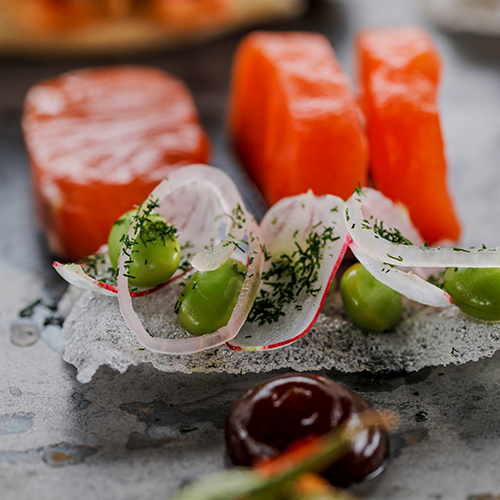 Text:
It sounds corny, but the most important thing I've learned in my career is to love what you do.
With something like launching RAW, I loved the challenge of it, I loved executing and developing it. Everything I do is because I have a love of food. I think as long as I have that, I'll be fine.
Discover more about M Victoria and the RAW menu at mrestaurants.co.uk