Courgette soup with wild garlic and mint
Text:
Full of flavour with a bit of kick, this healthy soup is perfect for spring lunches.
Serves 4
Image: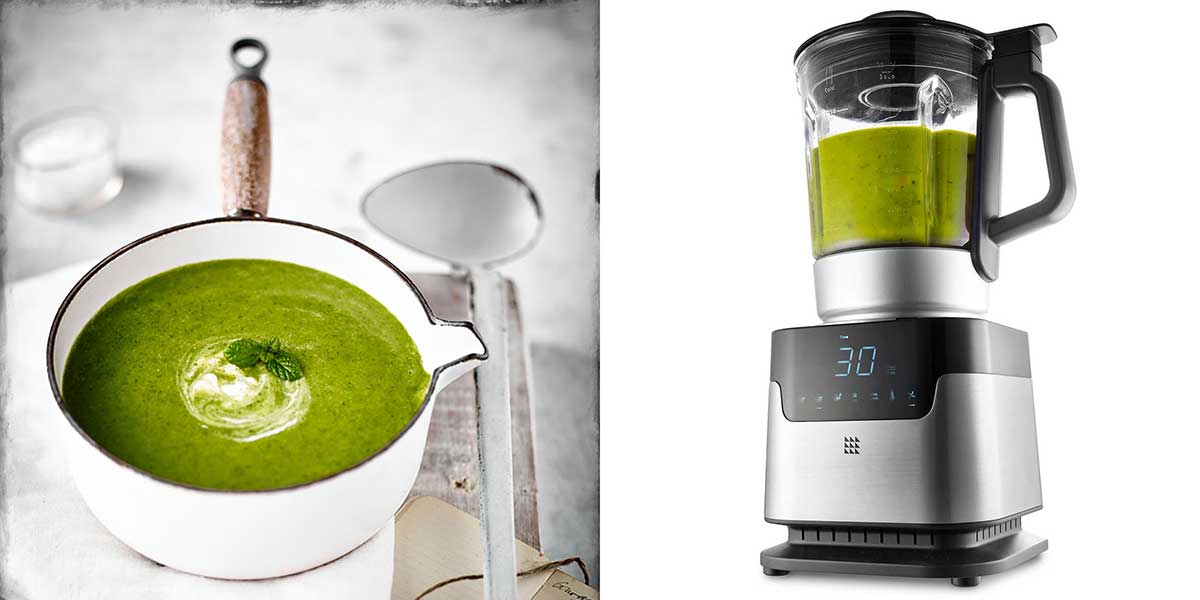 Text:
Ingredients
2 tbsp olive oil, plus extra to serve
1 brown onion, finely sliced
6 courgettes, sliced
1 clove garlic, crushed
Salt & Pepper
1 litre water
1 bunch wild garlic leaves (approx. 50g), finely chopped
1 tbsp chopped mint plus a few leaves to garnish
Creme fraiche, to garnish (optional)
Instructions
Gently heat the olive oil in a large pan and cook the onion for a couple of minutes. Add the courgette and crushed garlic clove, season and cook for another couple of minutes.
Add the water, increase the heat slightly and simmer for 8-10 minutes until the vegetables have softened.
Remove from the heat and stir in the wild garlic leaves and mint.
Blend, adding extra water if required. Season to taste and serve with a drizzle of olive oil.
Tip : You can replace the bulb of wild garlic with one clove of shop-bought garlic. 
Make easy work of preparing this soup with the Lakeland soup maker, which heats and blends! £124.99, Lakeland.